Well, here it is August, and, July is gone! Colorado had some definite rains come during the month so fishing was hit and miss for me. A couple of hours here, a couple more hours there, and so it went. Trying to get out in the best time of day for fishing the ponds is tough enough, but, when you are fighting the thunder storms and lightening strikes, that is whole other thing all together.Anyway, time for me to give a salute to another of my BlogBuddy friends who make this blog a fun place for me to hang out when I am not fishing. Say hello to Dave from Fishn' Dave.
I have been an avid reader of Dave's blog for quite awhile now and have really spent some quality time on his site reading and learning more about warm water fly fishing. I have commented on Dave's blog regularly, and he in return, has been very willing to share information on fly gear, fly patterns, and fish species, or whatever questions I may have. I have never met Dave personally, but, think I would sure like too. We have a lot in common as far as our approach to warm water fly fishing. Dave's blog focuses on the fish and waters/ponds of Iowa that hold Bass, Crappie, Bluegill, Catfish etc.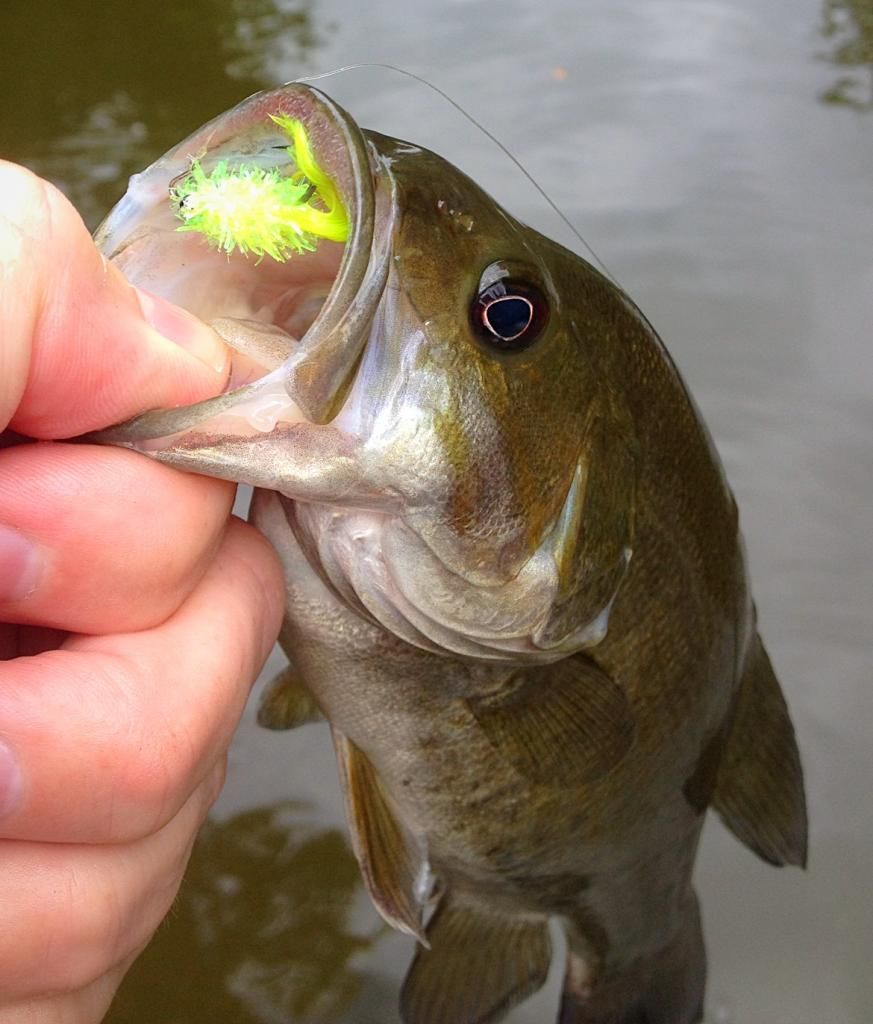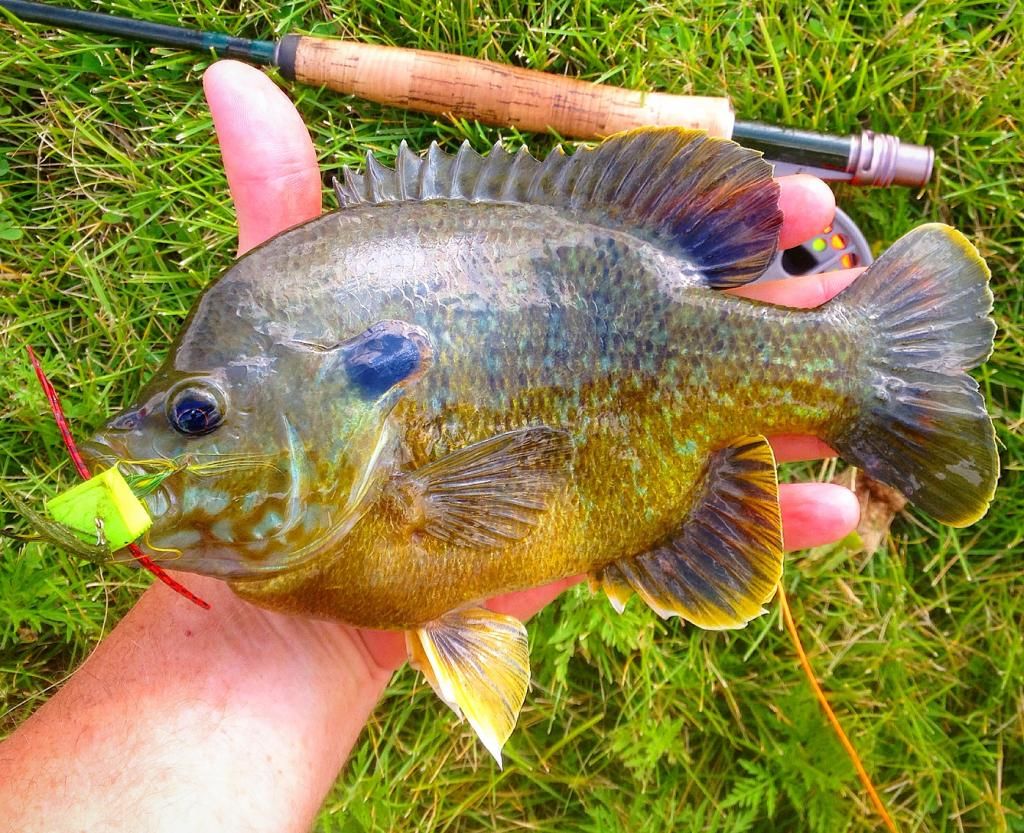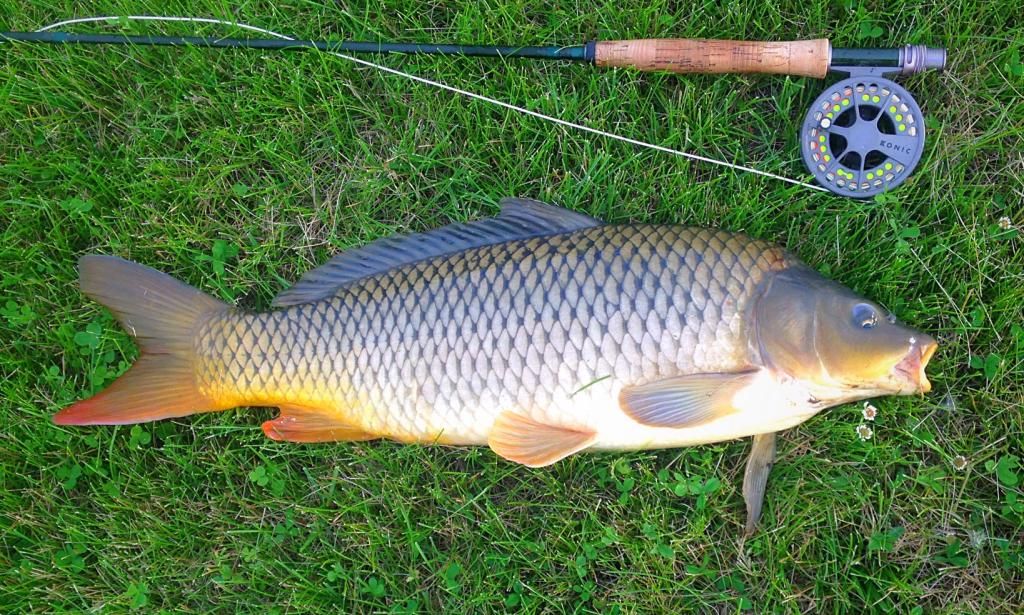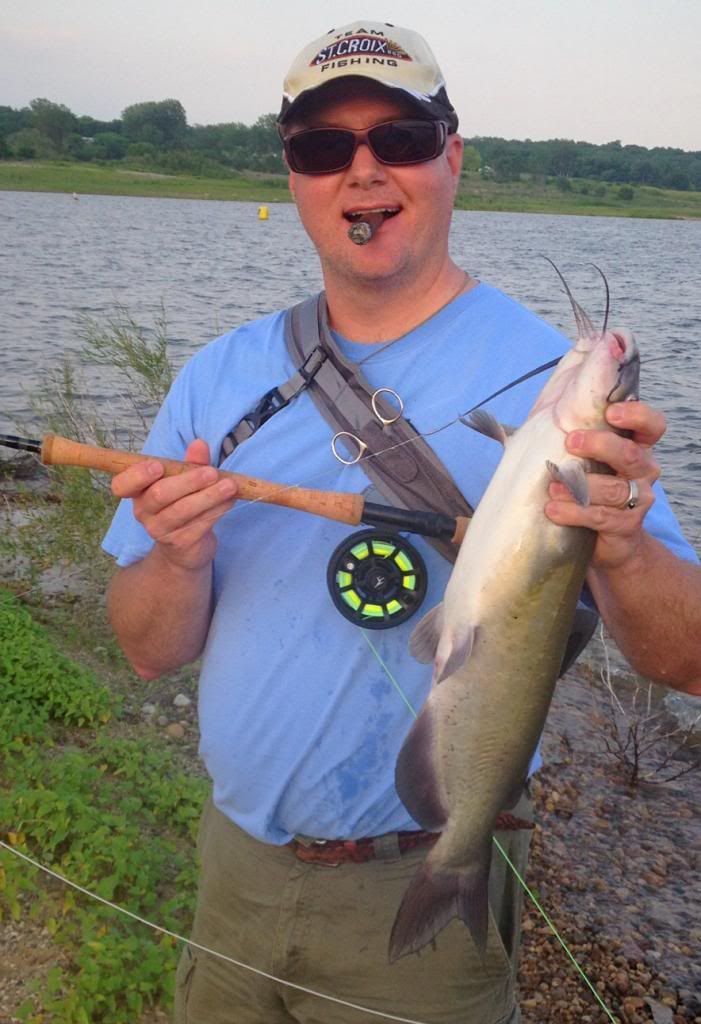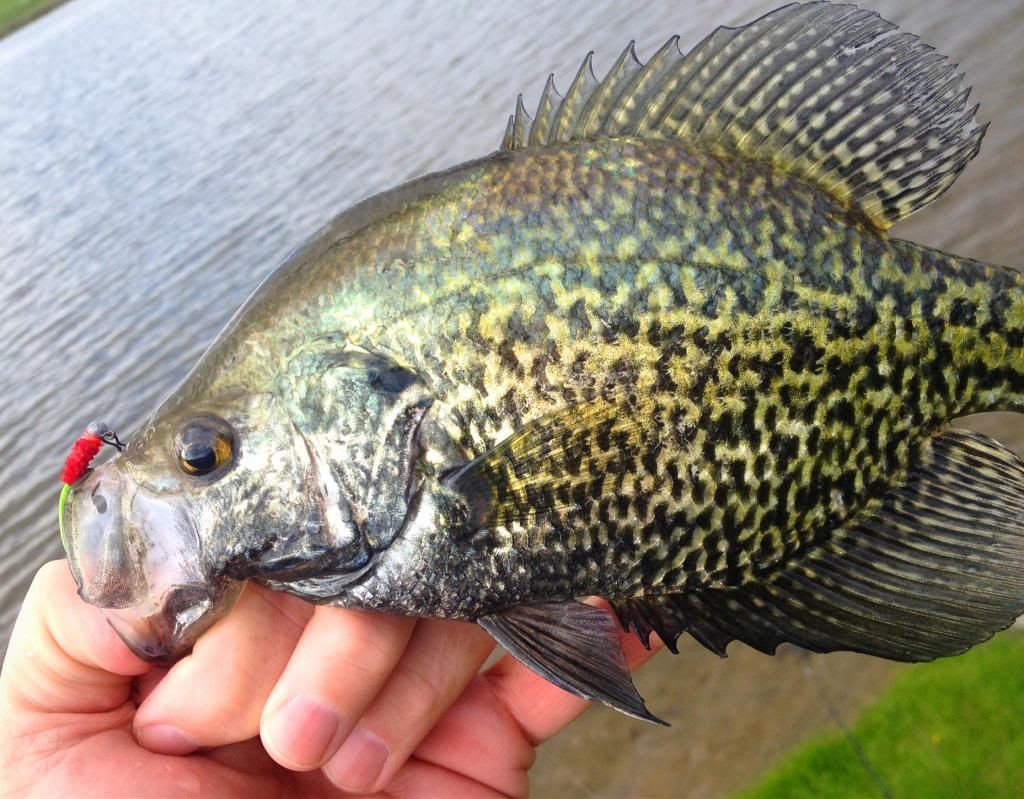 Enough already, right! Dave certainly had had a great season of warm water fly fishing to this point in time. It is easy to see how Dave's has become one I look to reading as soon as he publishes a new post.
Dave is also a fine fly tyer also. I have picked his brain on fly patterns for awhile. From Streamers for Crappie and Bass, too, Poppers for surface fishing for Bass and Bluegill.Here are a couple of patterns I have picked Dave's brain about.


Let me wrap up this post by saying I am proud to feature Dave as my
Next time that you are checking out other blogs stop on over to Dave's Blog and let him know that the Pond Stalker sent you his way. If you like warm water fly fishing you won't be disappointed.